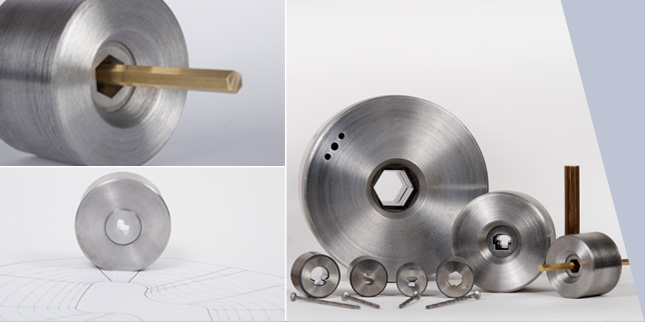 S
haping dies
Isis SAS is machining shaping dies in all sizes for wire drawing or drawing with standard or pressure lubrication.

We are manufacturing tungsten carbide or diamond dies. We are studying, conceiving, making every kind of shaping dies, mono or multi steps.

Our own designing office undertakes all the specific needs of the clients and carries on the reckonings fitted to the cinematic of the machines pool and up the final needs.

Isis SAS is realizing the clients' parts according to their drawings and is studying the drawing steps on demand.
Download our reduction study | Shape -- 18G
Tungsten Carbide tools